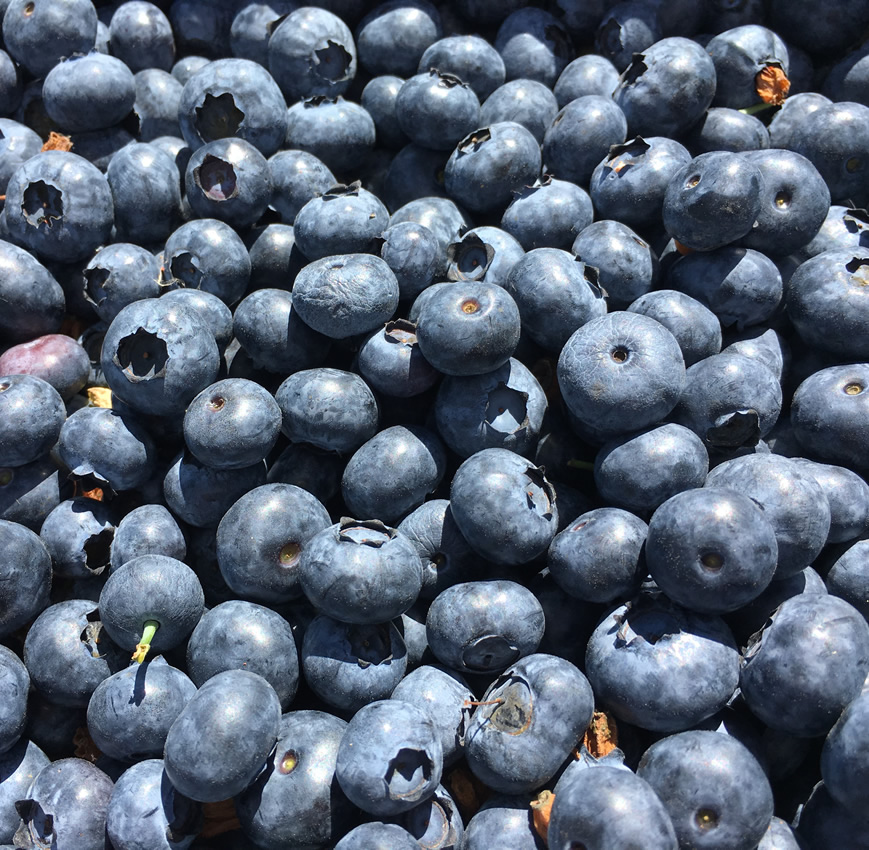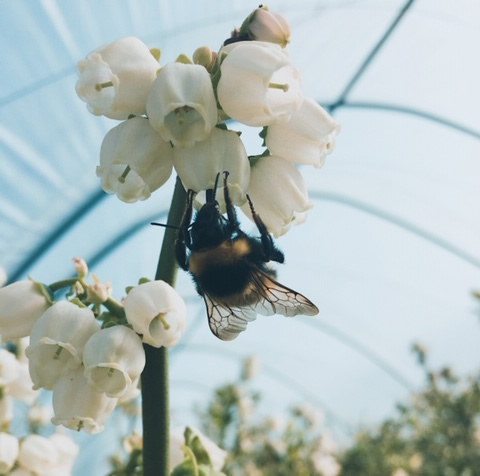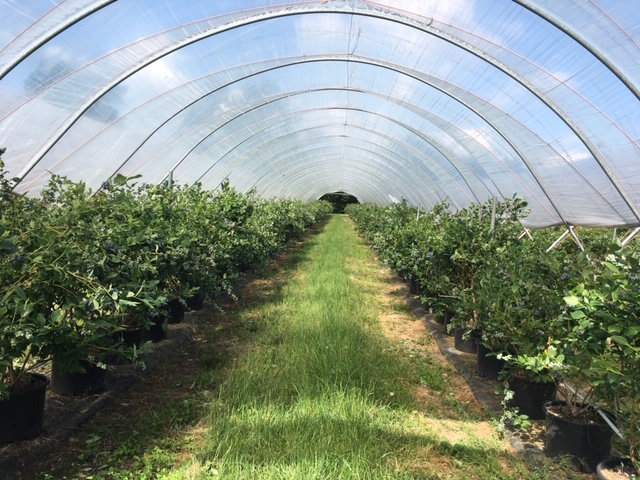 New Farm Blueberries
Category: Soft Fruits
Harvest Time: Mid June - October
Growing method: Bushes grown in soil or substrate pots
We have been growing blueberries since 2013 and now grow almost 25ha. Varieties of blueberries including Duke, Liberty, Aurora, Last Call, Blue Ribbon, Top Shelf and Driscoll's Barbara Ann, Sweet Jane, and Jolene.
Blueberry bushes require a soil pH of 4.0-5.5.
Fruits start to ripen from mid-June onwards, changing colour from green to dusty blue. The blueberry is one of the only foods that is truly naturally blue in colour. The pigment that gives blueberries their distinctive colour is called anthocyanin and it is the same compound that provides the blueberry's amazing health benefits.
With our growing experience we believe our blueberries are healthy and very delicious.